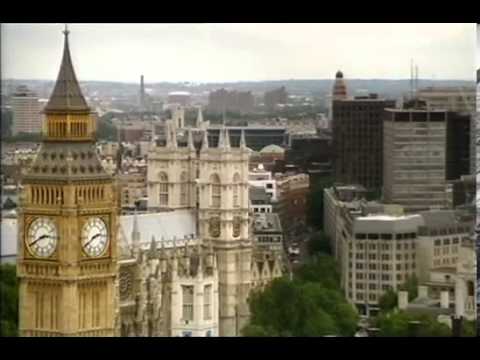 Michael Collins is one of my hero's in life. He had everything Devilera didn't – decency and talent. Good judgement, he had a good sense of balance and judgement. I cannot speak highly enough about him. He was murdered – it is thought- by his 'colleague' in arms Devilera but whatever happened to him his greatness lives on and on. This documentary is revealatory evidence to the fact. When Collins died, so did Ireland.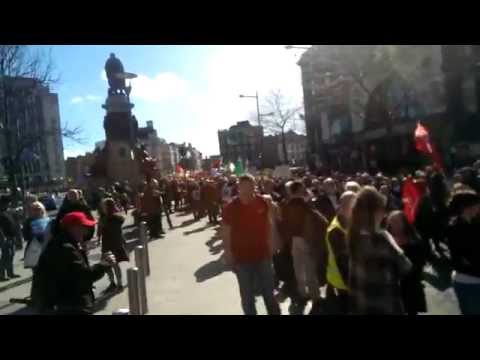 Never in the history of humanity has so much been squeezed out of so many for so few! The Irish people's protest against water taxation shows no sign of abating. The people march on and will be triumphant in the end and the curs who have over-stepped their authority are thrown out of Dole Eireann in the forthcoming General Election. Water is already being 'drawn' from the people in their indirect taxes and has been for 200 years but it's not enough for the government gougers and Euro management lackeys that they want to implement direct taxation on top of
[More]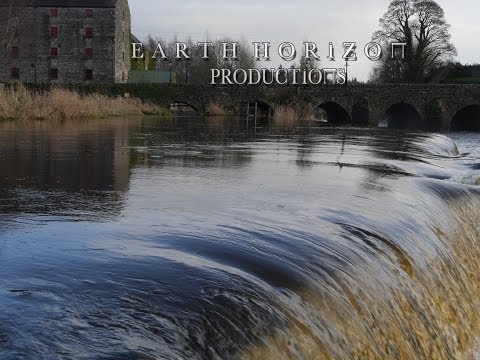 After 100 years of inaction and a short period known as 'the Celtic Tiger' where money was supposedly awash and nothing was spent in preparation for the demand on water provision in the ever developing population this film well explains the need for urgent action to be taken to build a new water infrastructure. However, we contend the imposition of new water charges are unnecessary to carry out this important function. Published on 5 Mar 2014 Whats wrong with the water supply in Ireland? A film from the excellent Eco Eye Series In parts of Roscommon, residents live under ongoing
[More]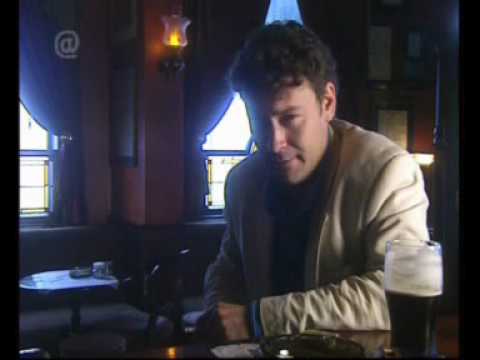 THIS IS BRILLIANT Tom Prendiville tells the future. The same 10 times lending rate was only available in the US and Ireland!!! JAYSUS! And where was the Go-vern-ment and Cops in all this? Nowhere because they don't rule the world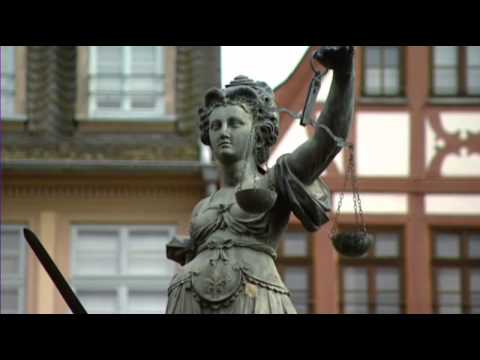 Published on 26 Nov 2014 We contributed to Matt Coopers programme on Irish property in what was a well researched and balanced piece. A property boom is growing in Dublin AGAIN. Supply and demand UNBELIEVABLE and a lesson to us all. Now we see what's being faced…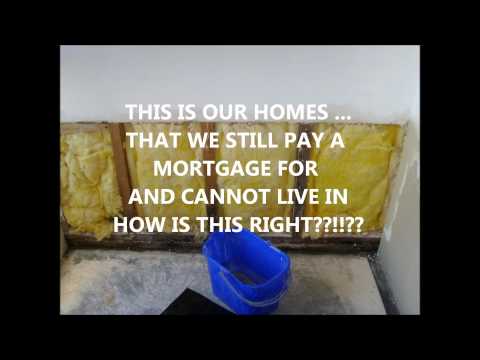 Note: This matter was finally resolved by the government in December 2014.  It is a remarkable story. A builder who has no sense of responsibility for it; a government that left the building industry to 'self-regulation' that led to it (and many another like it throughout the country) was like leaving the Fox in charge of the hen house; and the desperate unbelievable penniless plight of the people who have been through hell. And the main men riding the roost? The bankers of course – they lent the money against a worthless asset with full knowledge as they always employ
[More] A really cool video high quality of Juliet on her bike riding around Dublin.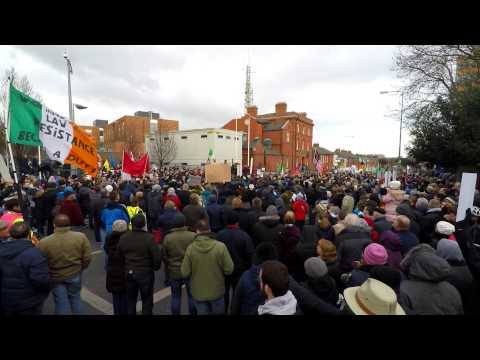 Over 10,000 Irish citizens Peacefully protest against the unlawful jailing of five Peaceful anti water tax activists! Shame on you Irish Government! Power To The People! Music: The Rolling Tav Revue—No Privatisation, Irish Water, Irish Nation! Robbie Dunn – Shove your Water Meters up your Arse Bob Marley – Get up, stand up Music "Get Up, Stand Up" by The Wailers (Google Play • iTunes)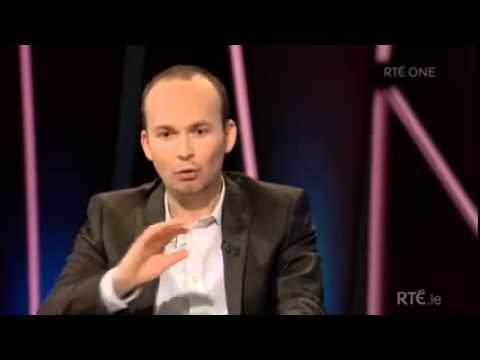 Discussing his incarceration supposedly for the impeding of the progress of Joan Burton from a school some weeks ago. His explanation is worrying because Ireland has always had the whiff of 'police state' about it and now the common people, those who dare to legitimately protest, are feeling its jackboots.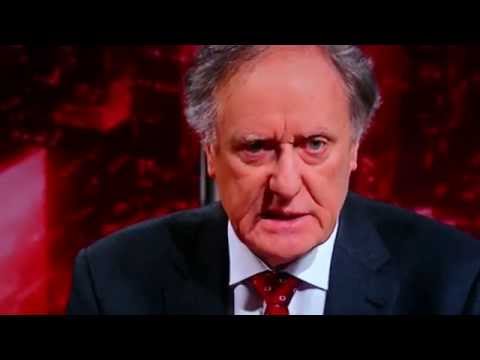 Fine Gale called Vincent Browne's debates a farce and said ordinary people do not take part in debates. Clearly, running scared of the electorate and well managed by the spin and pr doctors they refused to come out of their hiding holes. If Vincent Browne and the programme makers have any sense they will refuse to give Fine Gael any platform at any future time. This may not worry them too much as they must know they are in for a 'hiding' to nothing with the forthcoming general elections.
20 Oct 2010 UK Shadow chancellor Alan Johnson MP speaks after Chancellor of the Exchequer George Osborne MP delivered his Comprehensive Spending Review in the House of Commons on Wednesday, 20 October 2010.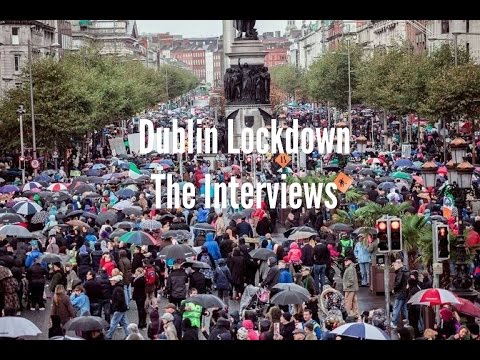 Published on 2 Nov 2014 On November 1st local protests took place against the water charges all over the country. This video features a selection of interviews taken before, during and after the Dublin Lockdown of November 1st regarding Irish Water and the water charges. I filmed and interviewed people from Connolly Station and at the GPO before and afterwards.The next date to march will be on December 10th at 1. Directed and edited by Marcus Howard.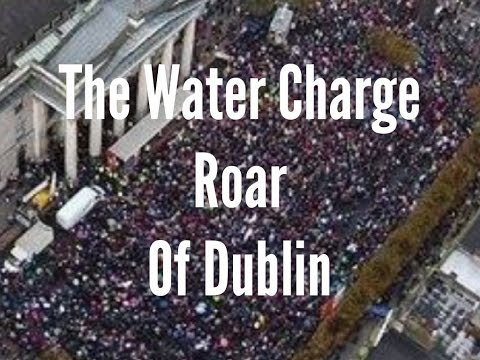 Published on 4 Nov 2014 On November 1st nearly 100 local protests happened all around the country of Ireland against the water charges. This video features highlights from the Dublin Lockdown which saw numerous groups and communities stand shoulder to shoulder in their refusal to pay the water charges by Irish Water. The atmosphere at the protest had some moments of real electricity and Irish people regaining their pride. Organised by Dublin Says No, The Land League and numerous other groups the event was a big success. Guest Brendan Ogle of Right2Water also highlighted another peaceful march and National Assembly outside
[More]