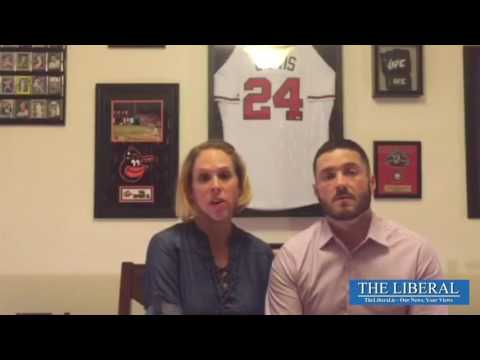 There are never any Gardai around when you need them but in Dublin where lawlessness abounds and the City Centre is NOT a place I would ever recommend to anyone particularly at night-time, here is a story of an American family who were savagely attacked by 100 marauders for absolutely no reason on the last night of their trip as the wandered towards their hotel.  It is absolutely imperative that Gardai are seen to be walking the streets in lawless Dublin as a comfort to those they embrace with lavish advertising to visit the Republic. We're no all Irish who
[More]
Published on 20 May 2016 This is the shocking video footage from an attempted land grab in Corofin, Co Clare earlier today . Members of The Anti-Eviction Taskforce were on hand to prevent such a land grab. It is appalling that the Garda are assisting in this action. Their only role is to protect the peace as it is a civil matter yet the try to enter the home without consent or warrant. A car driven to the scene had not road tax displayed , had its number plate disguised . Persons unknown refused to identify themselves or who they
[More]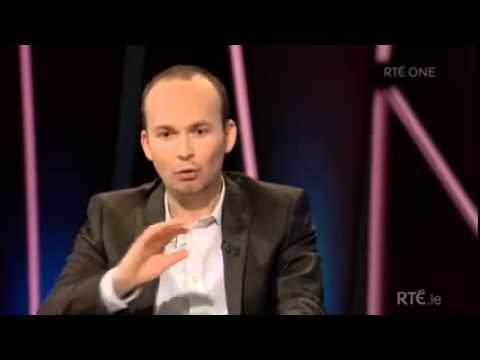 Discussing his incarceration supposedly for the impeding of the progress of Joan Burton from a school some weeks ago. His explanation is worrying because Ireland has always had the whiff of 'police state' about it and now the common people, those who dare to legitimately protest, are feeling its jackboots.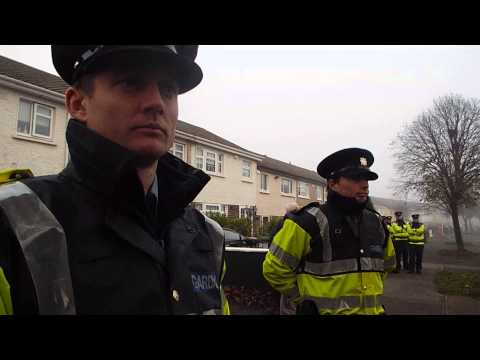 Published on 20 Nov 2014 – 'Dublin Says No' Protest GMC employee tries to antagonise residents who want them to remove their vehicles from their estate. When asked to remove vehicle he turns his back on them and rolls his eyes to the sky and then approached by Bernie Hughes who tries to defuse the situation. Brian then walks towards Derek Knowing he is Injuncted and proceeds to blow smoke into his face , hoping to antagonise Derek and create a situation. Derek proceeds to the Gardai to get them to deal with it and then they ignore him. So
[More]
Right To Water – Garda Brutality/Unnecessary Force – Irish Water Protest At the beginning of this short clip, the uploaders has produced a document detailing the duty of a Garda Siochana. I have never been an enthusiast for Irish 'Gardai' as they are bullies – and ignorant ones at that – for the large part. But never has been more transparent as to their ineptitude and criminality than in this behaviour shown here. They should be charged with assault. Note 'C' – yeh, right! 'A' controls everything!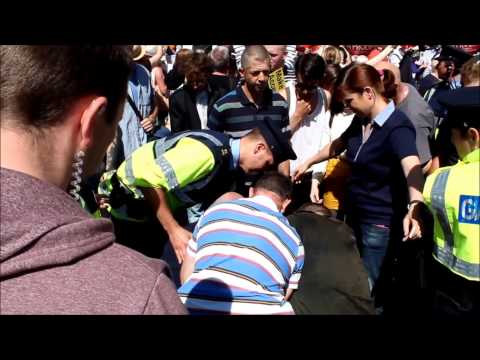 This film is particularly interesting from two points of view. Firstly the secret police in action in Ireland. Secretly, the arrest of the protester who appears to be doing very little to warrant such behaviour of the secret police and then to make matters worse the manner in which they carry out the arrest. Completely unwarranted thuggery. How many does it take? Why the violence in their capture? Why are the standard 'gardai' standing around doing nothing? And making a nuisance of themselves with those who wish to record (rightly) the behaviour of the secret siochana?