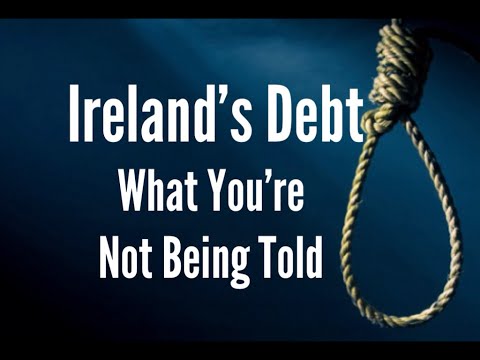 Directed and edited by Marcus Howard. On December 23rd 2014 €500 Million of Irish money was destroyed yet there was hardly a mention on mainstream media. This was the sale of the first bond in the new Promissory Note deal hatched by Michael Noonan. What started in 2009/10 Ireland was forced to put a noose around the people of over €30 Billion so the Eurosystem could lend to a busted bank to redeem speculators on secondary markets according to Peter Mathews. In 2010 the then Fianna Fáil-Green Party coalition Government issued notes carrying massive Central Bank funding of Anglo Irish
[More]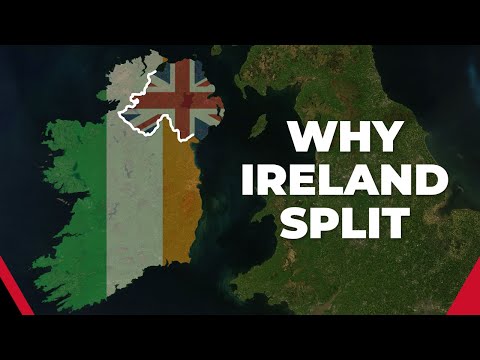 Why Ireland split into the Republic of Ireland & Northern Ireland – here is a perfect history lesson from Norman times to the modern state. An excellent and simple account of the mish-mash of the island's development through history, accident and predetermination. It was never taught in schools at least until very recently if at all so many Irish people not to mention British or people really have had any idea what the hell is going on. Now they can. Watch this delightful 12 minutes account  of how we got to where we are. Published on 21 Jun 2015 A
[More]
The Lisbon Treaty was rejected by Ireland. The Lisbon Treaty had to be put before all 27 countries for ratification and failure to achieve than by referendum or consensus would result in its abandonment. Alas, we are talking about the EU here and the will of the sovereign people of Ireland was dismissed as inept, inadequate and insufficient to stop the ratification of this abominable Treaty. Now 8 years later the brave UK has at last got a grip and the EU is facing an altogether more potent denial of its existence in that the people have voted BREXIT. Next
[More]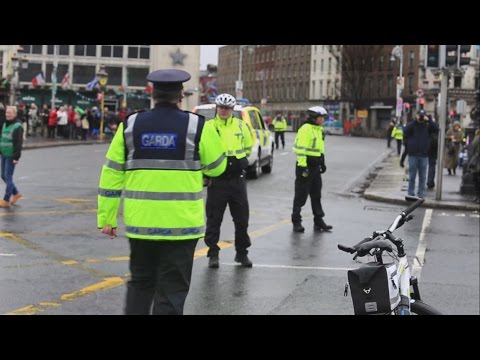 This is both informative and humourous. Published on 22 Feb 2016. Produced by Bailey & Blake Video Productions. A Pre-Election Bedtime Story is a moral tale to warn all Irish people to beware people bearing promises at the door this week. It is accompanied with footage of amazing people braving the wet weather, on Sat 20th Feb 2016, to march thru Dublin from all over the country to show their anger at the present government and established politics for the mess they have made of the country over the past decade. Music is "Sheep may safely graze" and "Danse Macabre
[More]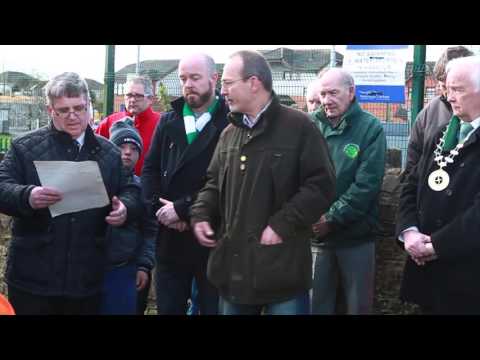 This is an absolute classic! Gawd Save the Auld Sod! Pitiful is the place that is the green green grass of home. The forty shades of green are now blanched from the sun and are forty shades of shite and still the people believe the fairy tale that has brought so much woe on the people not only in recent times but also since and through the De VIL era! Watch & weep. Kilcock is a very small little village (or was) on the outskirts of Dublin in Co. Kildare. It is a place close to my heart for my
[More] Part of the Water protest, The Rolling Tav Revue live at the Right2Water protest in Dublin on the 10th Dec 2014. Good song and the lads sum up the feelings of the people who are and have been robbed of a natural resource that belongs to the people NOT to private companies to make money out of it. This is American modelling happening all over the world but hopefully it may come a crook in the face of the Irish people. The Irish are famous for fighting when its right. However, the rot is so ingrained there is little hope
[More] 'Let Us Rise' by Paul Clarke is a brilliant construct and reveals everything as to why this site Ire-lalaland.com was created. The frustration of being powerless wasn't only during the famine times, it was far worse when our own kind sickeningly raped us. But check out PaulClarke.ie who introduces his film thus… "From the rise of corruption in Ireland to the history of the Irish Civil War and fall of democracy. An alternative look from behind the scenes of mainstream programming, featuring interviews from distinguished experts and revolutionaries brought together in an informative documentary based on factual accounts that have
[More]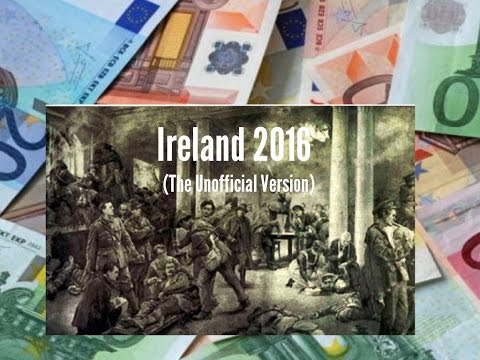 A shame on those who rose to power to replace a power that was considered oppressive enough for a bunch of nuts to rise up and challenge it. Without doubt, they would be horrified what took over after their desperate sacrifice. This video is superb at identifying that. Ireland 2016 – The Unofficial Version.
Every single item might as well be stated in the House of Commons about the UK. Exactly the same applies. So, it's an international conspiracy or least an islands of Britain & Ireland consiracy. Wake up Ireland! Wake up. Time to rejoin the UK. At least there's greater protection in numbers. These politicians must be stopped – they are just the lackeys of international players. The answer? STOP VOTING!!!!!!!!!!!!! until the rot stops. and the rules are changed.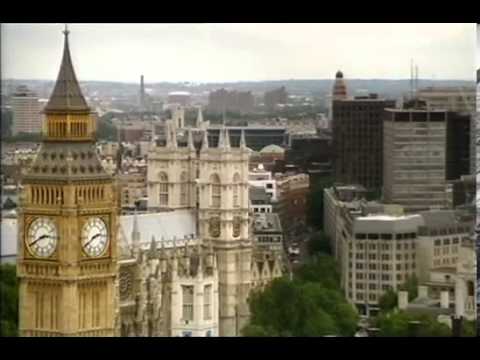 Michael Collins is one of my hero's in life. He had everything Devilera didn't – decency and talent. Good judgement, he had a good sense of balance and judgement. I cannot speak highly enough about him. He was murdered – it is thought- by his 'colleague' in arms Devilera but whatever happened to him his greatness lives on and on. This documentary is revealatory evidence to the fact. When Collins died, so did Ireland.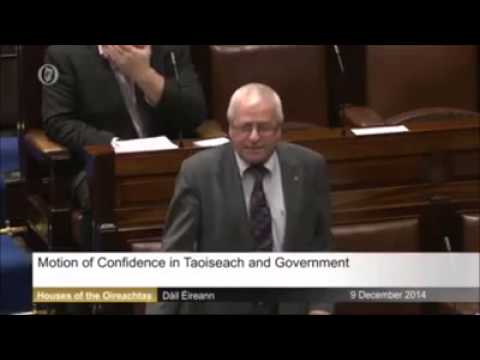 If you can understand this man, you are listening to one of the great speeches of attack against uselessness in public office. The T-Shark sits imbecillic-like, in subordinate acceptance of his impotence, as a completely diabolical leader to be cast to the dustbins of history along with the fuckers of fianna fail and especially Haughey, Aherne and Cowan, never to be remembered whilst the languish in obscurity enjoying their millions and their ill-gotten pensions from the decent people of the Republic.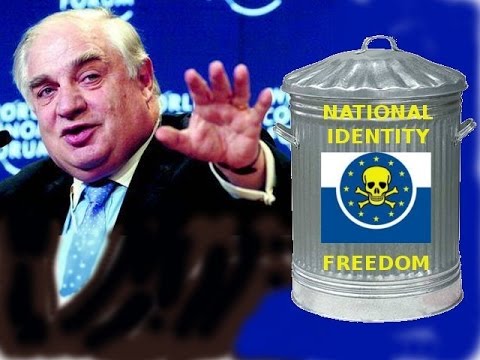 Continuing this brilliant expose of the power we do not want to see. Published on 17 Nov 2014 Part two of the musical mini-documentary series explores the roots of the austerity measures imposed upon the people of the island, of which water charges are only the latest. We focus on the sophisticated form of financial terrorism employed by the EU/ECB/IMF along with the sinister role of elite "Irishman" Peter Sutherland in pushing an end not only to our economic sovereignty but also our unique cultural identity. Featured in this episode are: David McWilliams – www.davidmcwilliams.ie Aidan Killian – http://aidankillian.com/ Damien
[More]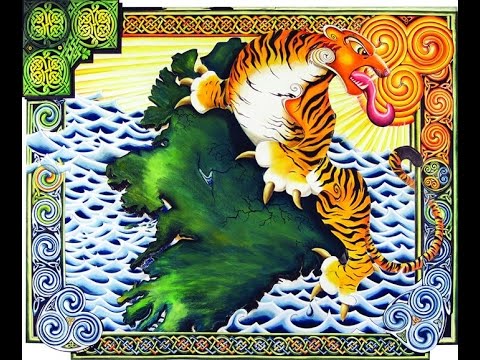 Brilliant! Simply brilliant exposure of the truth of the conspiracy that is worldwide and has also hit Ireland. Those in charge are the elected lackeys of the IMF. The powers that be can only be tamed by the people and the power if the people is in the hands of the ballot box and one of the ways of attacking the ballot box is NOT TO VOTE til the voting system is changed! Published on 12 Nov 2014 Part one of a musical documentary mini-series examining the awakening of the Irish people to the highly organised attempt to dismantle the
[More]