Nigel Farage corrects Gay Mitchell's "We Gained Sovereignty By Joining The EU" This man Mitchell is a joke. Ignorant about his own country's status and position. God help us all! Ireland must rejoin Britain to save its soul. By contrast, Nigel Farage shows a) what a gentleman he is, b) how intelligent he is and, c) how considerate he is of the ignorance of his opponent. My grandfather, a civil servant, said in 1922, that the Irish were not fit to rule themselves and told a court of enquiry that required him to continue to serve that " I will
[More]
"Take Back Your Power"- Stop Smart Meters (UK) Est. January 2012, is an independent, not-for-profit voice calling for an immediate halt and reversal of the UK's Smart Meter programme – which in itself is part of a global Smart Grid agenda. Our campaign aims to raise awareness about Smart Meters so that people can become informed about Smart Meters and take necessary and appropriate action to resist them. This is a very long way indeed from what Big Energy and Big Utility are trying to do. There are many serious problems presented by web-enabling our electricity, gas and water supplies
[More]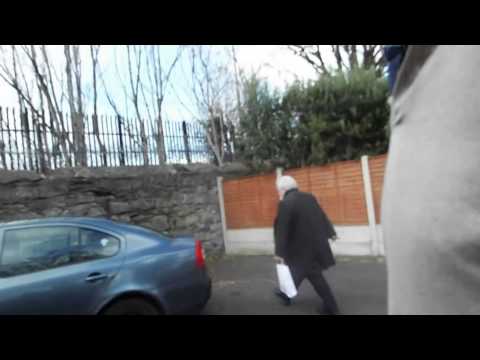 HOW DOES AUSTERITY AFFECT THEM ? When TDs GO QUIET Published on 31 Mar 2014 This is most of our TD videos put together In this video you will see DUBLIN says no challenge our elected representatives to tell us HOW AUSTERITY AFFECTS THEM. Not one answered the questo two even went to pull the camera from the camera mans hand and one even had his lackie barge into the camera man I LOVE THIS – well done the interviewer; you make a mockery of the pretensions of RTE However, it is clearly a disgrace that these 'politicians' cannot be
[More]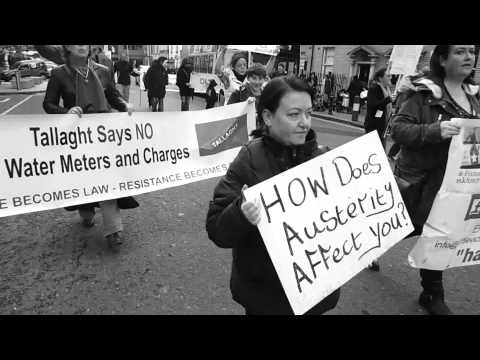 Published on 9 Nov 2014 The Group formerly known as Dublin Says NO were joined by many other factions on the streets of Dublin. They decided on a Name change and they became Dissidents Say No to water charges. Together they ran amok through the streets of Dublin city centre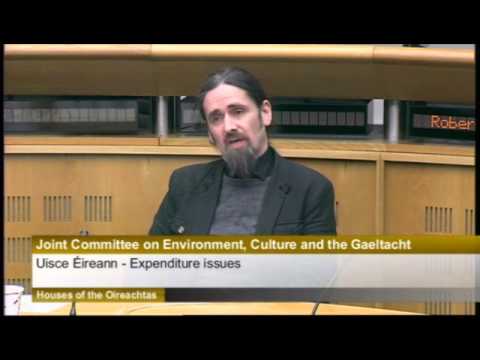 Revealed: the introduction of the water charges in Ireland is simply a ruse to collect more money for the Bondholders. Film seems to repeat Ming Flanagans statements so I suggest you jump after the first time to 10.15 where 'yerman' the Capo, Mr Tierney gives the usual mealy-mouth non-reponsive response with lots of deh's dese' dose' tru's and wit's that we have come to expect from the 'educated Irish'.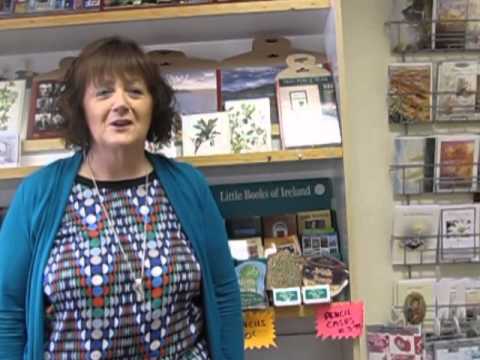 Published on 13 Sep 2014 As the old saying goes, "In each other's shadow the people will live." Rural communities fight for survival against budget cuts, unemployment and emigration. Set in Ballydehob, West Cork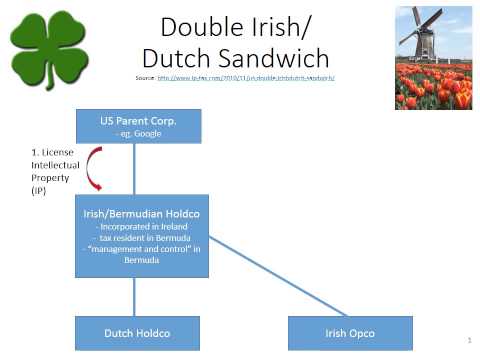 If ever there was proof that ACCOUNTANCY IS THE CANCER OF SOCIETY you can see it fully working here. Here is the way the tax system works so that multi-national companies don't pay tax equal to their share income in comparison to you or I but they also don't break any laws in doing so and frankly you or I would do exactly the same if we could. Indeed, it could be possible if enough of us in similar situations could get together and employ our own set of accountants. If we could do away with income tax, we could
[More]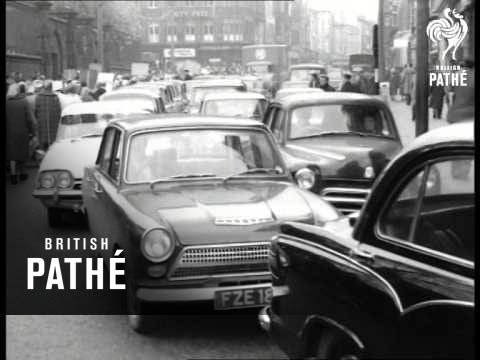 Today, it would be 'Irish Partners' I suppose, but in 1963 women who were married were unlike to be employed so coming together like to refute the imposition of a new 'turnover tax' was a promising protest. It didn't make a blind bit of difference of course – only continuous violence and public disorder, history shows, seems to make a difference when governments impose unjust or unfair taxes on the people they are 'elected' to 'govern'.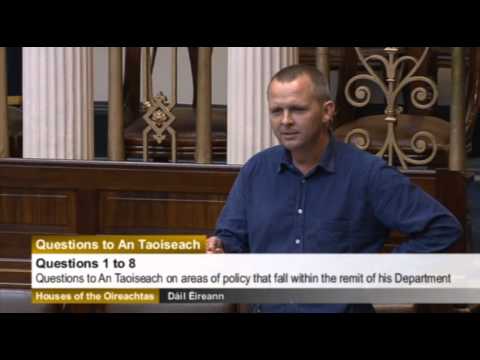 Here we have a classic case of Irish management and tax duplicity highlighted by the very able and intelligent Richard Boyd Barrett but i would have liked it better if he had been more succinct in his questioning to enable the T-Shark to HAVE to answer the question more appropriately. I think we are all aware of the need to provide a super play ground for internationalists so as to pump up the rhetoric on Irish industry but in truth we also have to accept it means we get to eat the crumbs off their table.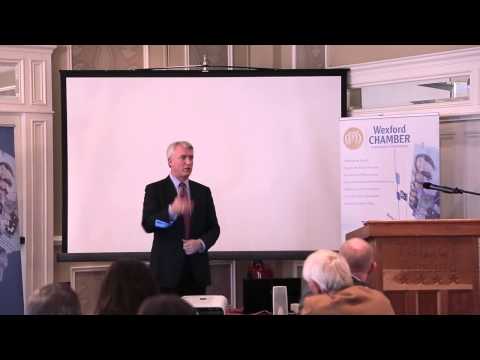 David Duffy, CEO with AIB, was key speaker at Wexford Chamber's President's Lunch which took place in the Talbot Wexford on Friday, 14th January. The AIB chief spoke without notes and held the audience of over 70 guests captivated. He spoke about Ireland's economic recovery and said that banks, including AIB, have a key role to play in terms of providing finance for the economy as it recovers. He confirmed that AIB provided over €3bn in lending approvals in mortgages and to businesses to date this year. AIB's new simplified loan application process, designed to help boost access to credit
[More]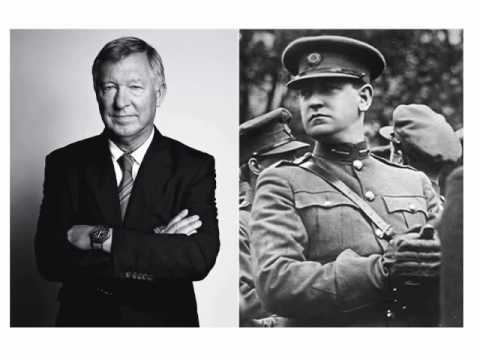 The late Colm Murray shows how to conduct an interview. Alex Ferguson gives some interesting insights into the great man himself Michael Collins and in the end also to the DeValera and his questionable position on neutrality.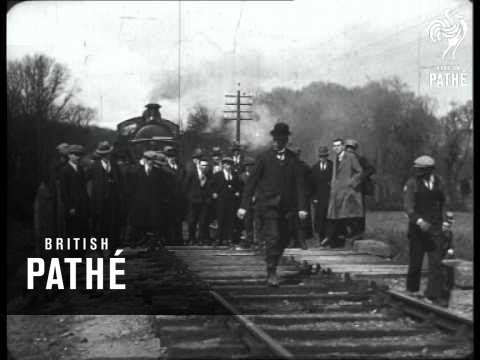 This is a wonderful piece of Pathe news from 1922 when the train line outside Killurin was having to be repaired. It's a pity it's silent but nonetheless a marvellous piece of film of the time.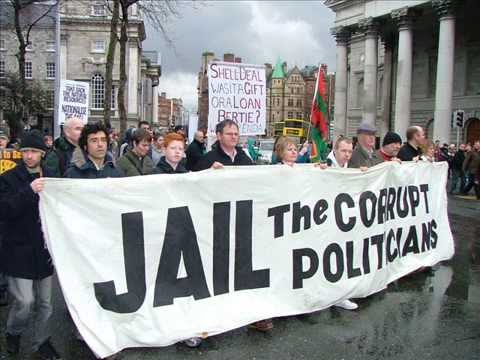 So do I but at the end of the day who really cares? They, the people, continue to vote into power the same type time after time after time after time after time aft….. Good song though with strong and justifiable sentiments most people would share.