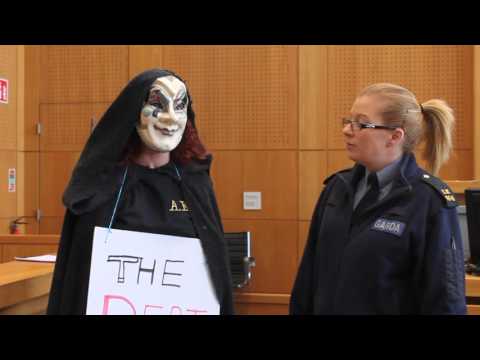 Brilliant! The Irish are great at protesting and offer the perfect reposte to the enslaven representatives of the bankers and the government. Our grim (Dee) Reaper in court today in Limerick
Published on 20 May 2016 This is the shocking video footage from an attempted land grab in Corofin, Co Clare earlier today . Members of The Anti-Eviction Taskforce were on hand to prevent such a land grab. It is appalling that the Garda are assisting in this action. Their only role is to protect the peace as it is a civil matter yet the try to enter the home without consent or warrant. A car driven to the scene had not road tax displayed , had its number plate disguised . Persons unknown refused to identify themselves or who they
[More]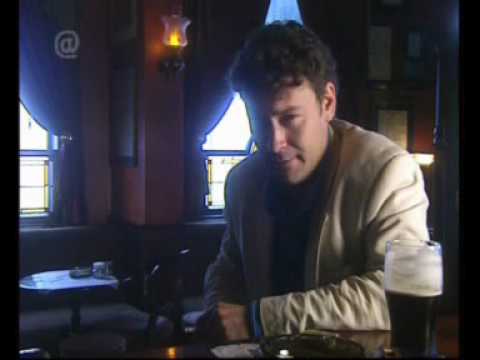 THIS IS BRILLIANT Tom Prendiville tells the future. The same 10 times lending rate was only available in the US and Ireland!!! JAYSUS! And where was the Go-vern-ment and Cops in all this? Nowhere because they don't rule the world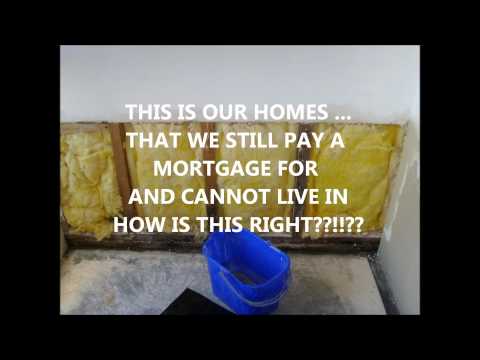 Note: This matter was finally resolved by the government in December 2014.  It is a remarkable story. A builder who has no sense of responsibility for it; a government that left the building industry to 'self-regulation' that led to it (and many another like it throughout the country) was like leaving the Fox in charge of the hen house; and the desperate unbelievable penniless plight of the people who have been through hell. And the main men riding the roost? The bankers of course – they lent the money against a worthless asset with full knowledge as they always employ
[More]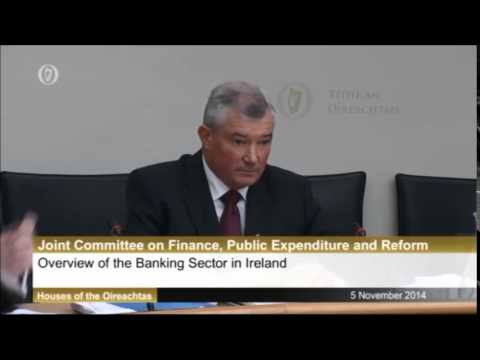 Published on 12 Nov 2014 Paul Murphy TD questions Bank Of Ireland CEO, Richie Boucher on his pay and if he thinks it is justified, changes to mortgage deposit changes and repossessions. Boucher is a classic – a symptom of the 'bank'rupt system. See his response when the bank bailout came about years ago. He is the Group Chief Executive of Bank of Ireland, a bank that is authorised by the Bank of England no less!!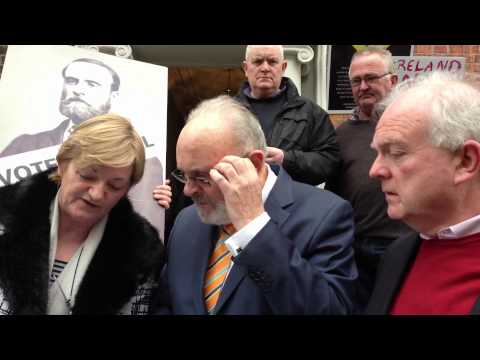 Senator David Norris, who is an absolute gentleman, comes to the aid of a protest group against evictions being illegally carried out on behalf of the banks and Knight, Frank Rutley Auctioneers. It is noticeable the directors who were there remained absent and refused to come out and defend the indefensible. This type of management is all too common in our modern age. Not even the decency to meet with an Irish Senator is beyond belief. What a bunch of ill-mannered scurrilous bums.
This video clearly points out that members of An Garda Siochana in Ireland are not educated on the difference between criminal law and civil law. For something to be criminal you need to have a complaint, an injured party, a witness to a crime. If it is civil, it is based on contracts and you need consent from both parties. Gardai in Eire now have devices in their cars to spot someone with no tax. This is not a criminal offence. It is civil. If it is civil they need consent from the owner to seize a car. They clearly
[More]
Disgraceful – the incompetent 'Gardai' standing around at the attempted unlawful eviction of a citizen of the state and a woman at that. The men of 1916 will never stop turning in their graves. One simple mistake was made when the Gardai turned and ran rather than carrying out his duty of arrest and that is the crowd should have a made a 'citizens arrest' which they are legally entitled to do.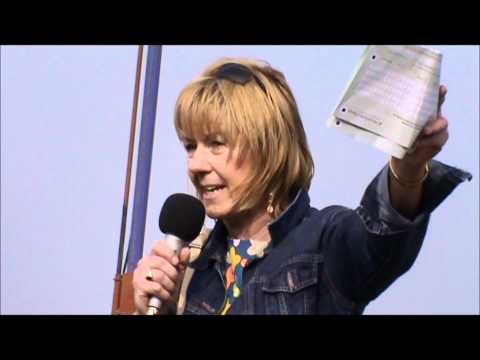 Will the messages ever reach the politicians who have continued on the same path their predecessors walked? Doubtful at least and most unlikely at most. Only when the next election comes round might they take a bit of notice but the fat cats they are mean they will just walk away with outrageous pensions and kudos for BIG jobs in private companies that they will then use to crucify the workers with their newly-gained talents from politicking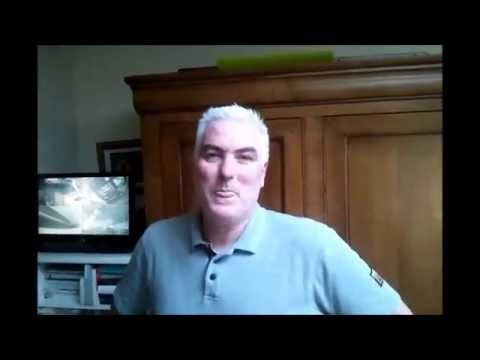 Here Ben Gilroy shows how the bailiff actually broke the law in supposedly carrying ut the law.  The Law says they must put a foot into the property before they can ger access without a court order signed by a Judge and supported by the Gardai. Yeh! right! Ireland is atrocious when it comes to the law.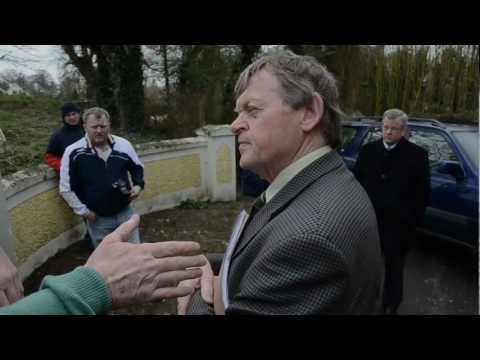 A great man named Ben Gilroy does it right when he calls all theses chumps out to prove that they themselves follow the law. Clearly, they are not following their consciences of decency but they are skimming over the legal requirements to carry out their disgusting jobs. More like Ben and we might have a chance.
If ever you wanted to see why Irish law is so stupid, this is it. The law is the law and the Judges know it clearly but the rest of the buffs don't follow the law as it is enacted and enabled. No wonder the government too is unable to bring in new laws without transgressing against the rights of the people. I love Ben Gilroy! He is a true Irishman.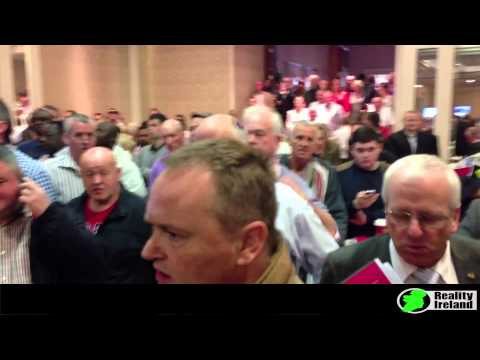 A fantastic expose of the greed and duplicity of the state in its collusion with moneymen to 'allow' the disposal of desperate people's property instead of putting the bankers to the sword. Makes you proud.