Only one person to blame for this inexcusable behaviour – DeValera! Published on 28 Nov 2013 Winner of the Globe Gold Award (Documentary section) at the Intermedia World Media Festival in Hamburg, this two part series sees RAF veteran Cathal O'Shannon uncover the truth about the war criminals and collaborators who found refuge in Ireland in the years after World War 2. In Programme Two, Cathal O'Shannon investigates how the cold war opened new channels for Nazis seeking sanctuary here. He tells the story of 'the most dangerous man in Europe' and Hitler's favourite soldier – Otto "Scarface" Skorzeny, a
[More]
Published on 28 Nov 2013 Winner of the Globe Gold Award (Documentary section) at the Intermedia World Media Festival in Hamburg, this two part series sees RAF veteran Cathal O'Shannon uncover the truth about the war criminals and collaborators who found refuge in Ireland in the years after World War 2. O'Shannon begins with an investigation into the notorious Andrija Artukovic, Nazi Minister of the Interior in Croatia and the man responsible for the deaths of over 1,000,000 men, women and children in concentration camps. His time here is shrouded in mystery, as the Department of Foreign Affairs still refuses
[More]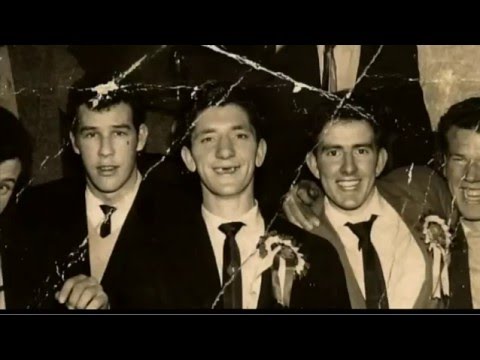 Published on 11 Feb 2016 In 2009, Animo produced The Forgotten Irish for Tv3. This two part documentary series examined the Irish men and women who were forced to emigrate to the UK during the economic stagnation of the 1950s. It looked at how many of the men became involved in building the motorways and rebuilding war-torn cities around England, while many women worked in domestic service or healthcare. Despite the enormous contribution these emigrants made, both to their new countries and to Ireland by sending money back home to their families, many of these elderly emigrants are now living
[More]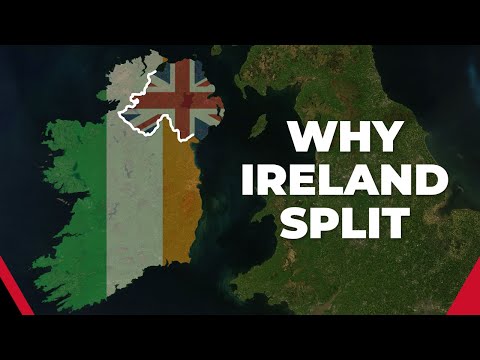 Why Ireland split into the Republic of Ireland & Northern Ireland – here is a perfect history lesson from Norman times to the modern state. An excellent and simple account of the mish-mash of the island's development through history, accident and predetermination. It was never taught in schools at least until very recently if at all so many Irish people not to mention British or people really have had any idea what the hell is going on. Now they can. Watch this delightful 12 minutes account  of how we got to where we are. Published on 21 Jun 2015 A
[More] 'Let Us Rise' by Paul Clarke is a brilliant construct and reveals everything as to why this site Ire-lalaland.com was created. The frustration of being powerless wasn't only during the famine times, it was far worse when our own kind sickeningly raped us. But check out PaulClarke.ie who introduces his film thus… "From the rise of corruption in Ireland to the history of the Irish Civil War and fall of democracy. An alternative look from behind the scenes of mainstream programming, featuring interviews from distinguished experts and revolutionaries brought together in an informative documentary based on factual accounts that have
[More]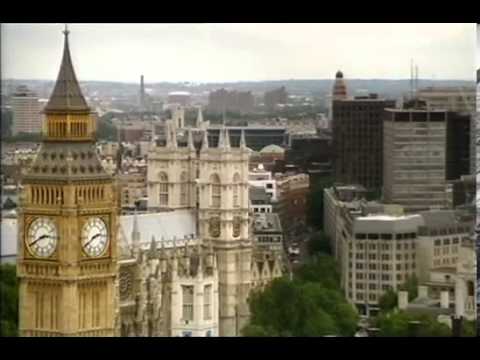 Michael Collins is one of my hero's in life. He had everything Devilera didn't – decency and talent. Good judgement, he had a good sense of balance and judgement. I cannot speak highly enough about him. He was murdered – it is thought- by his 'colleague' in arms Devilera but whatever happened to him his greatness lives on and on. This documentary is revealatory evidence to the fact. When Collins died, so did Ireland.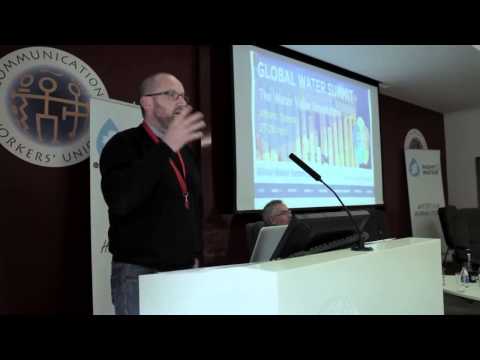 Another great and well-encapsulated talk on how the whole system works against the people worldwide and how Ireland is showing itself to be the worst of the lot. Few people have ever been able to explain in 15 minutes what it would normally take 3 days to hear. Frankly, thought there is none so blind as he who will not see and the electorate in the main are dumb and like it that way.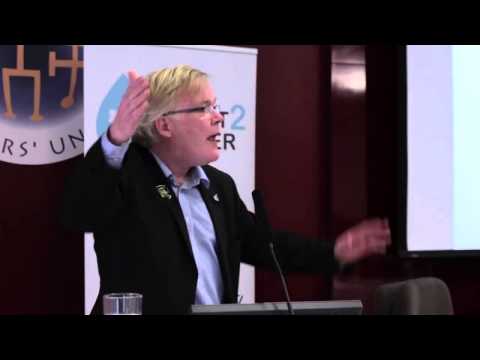 This man speaks brilliantly, lucidly and not only in condemnation of Ireland in particular but of the economics of life in other countries and moreover makes it clear that accountancy is the cancer of society. Everyone in school should be shown this, not to mention the electorate but it's too dumb to do so. The forthcoming general election should be a watershed…but will it be?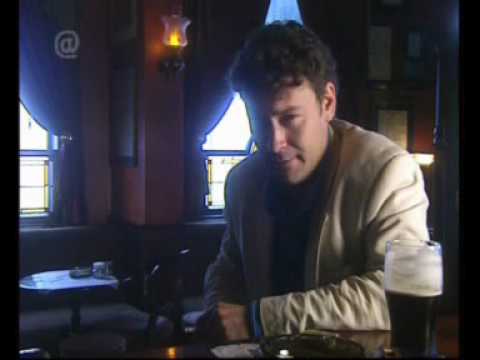 THIS IS BRILLIANT Tom Prendiville tells the future. The same 10 times lending rate was only available in the US and Ireland!!! JAYSUS! And where was the Go-vern-ment and Cops in all this? Nowhere because they don't rule the world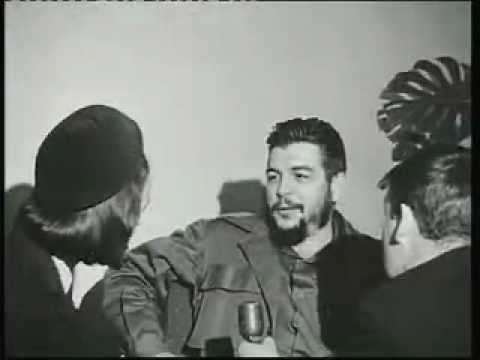 Rare interview with the great man, Che Guevara, when he arrived in Ireland in 1964. He was killed in 1967 making this interview all the more poignant. Not many people realise that he was the son of an Irishman named Ernesto Guevara Lynch. Note: The first 20 seconds or so are silent.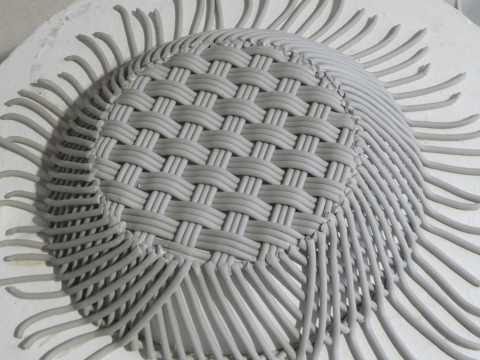 Superb porcelain basket handmade by irish born artist brian o sullivan at his studio at HILLGROVE PORCELAIN CAHIRCIVEEN CO KERRY IRELAND . This basket is 10″ across and is fired 3 times…. takes appros 3 weeks to complete. Would apreciate your comments please. ………my website is www.hillgroveporcelain.com and i am also on facebook under hillgrove porcelain ireland lets be friends Music "Finn and the Fianna" by Llewellyn (iTunes • eMusic)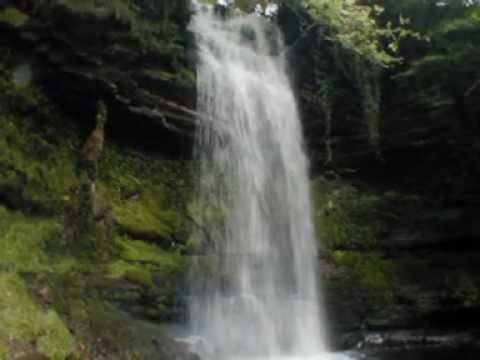 You couldn't think of Ireland without what really should be its National Anthem – Danny Boy. This, together with the rich green backcloth to a golden harp as its flag, is my idea of Ireland and not the doe-eyed drivel of a tri-colour and war-mongering 'soldiers song' to accompany it. All it ever inspired was degradation of the Irish people and despondence over the treachery of its own political 'class'.(Ed.) To see more beautiful scenery of Ireland visit http://www.lookaroundireland.com Or listen to the beautiful tenor voice of Michael Londra http://www.michaellondra.com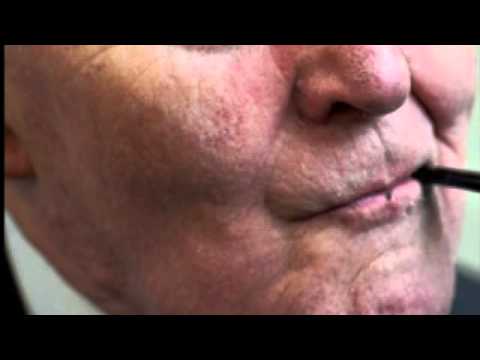 This is a marvellous radio interview with Tony Benn, the most intelligent politician of the latter half of the 20th century, with some wonderful video nackcloth. It was recorded in London in 2002.