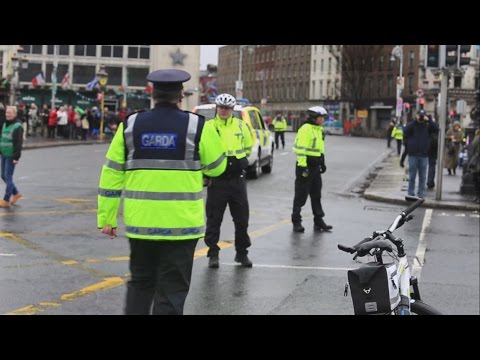 This is both informative and humourous. Published on 22 Feb 2016. Produced by Bailey & Blake Video Productions. A Pre-Election Bedtime Story is a moral tale to warn all Irish people to beware people bearing promises at the door this week. It is accompanied with footage of amazing people braving the wet weather, on Sat 20th Feb 2016, to march thru Dublin from all over the country to show their anger at the present government and established politics for the mess they have made of the country over the past decade. Music is "Sheep may safely graze" and "Danse Macabre
[More] Part of the Water protest, The Rolling Tav Revue live at the Right2Water protest in Dublin on the 10th Dec 2014. Good song and the lads sum up the feelings of the people who are and have been robbed of a natural resource that belongs to the people NOT to private companies to make money out of it. This is American modelling happening all over the world but hopefully it may come a crook in the face of the Irish people. The Irish are famous for fighting when its right. However, the rot is so ingrained there is little hope
[More]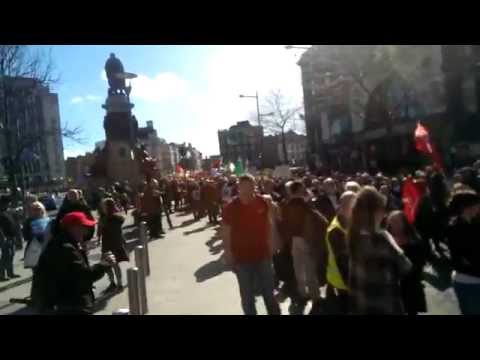 Never in the history of humanity has so much been squeezed out of so many for so few! The Irish people's protest against water taxation shows no sign of abating. The people march on and will be triumphant in the end and the curs who have over-stepped their authority are thrown out of Dole Eireann in the forthcoming General Election. Water is already being 'drawn' from the people in their indirect taxes and has been for 200 years but it's not enough for the government gougers and Euro management lackeys that they want to implement direct taxation on top of
[More]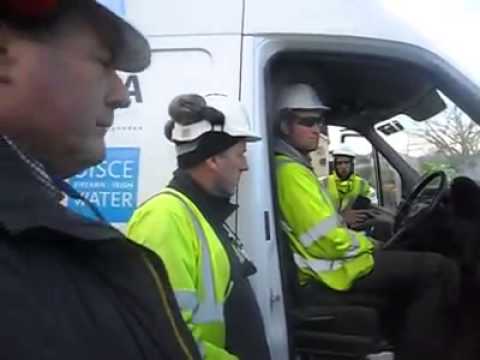 This is a classic. It shows the gross incompetence allowed to exist by the State when they want something done in a hurry! Published on 5 Dec 2014 If you need to know how to deal with Irish Water well here is how you do it Well done to St Judes Court Residents Lifford, Michael Mooney and all who helped to send Irish Water and GMC Sierra packing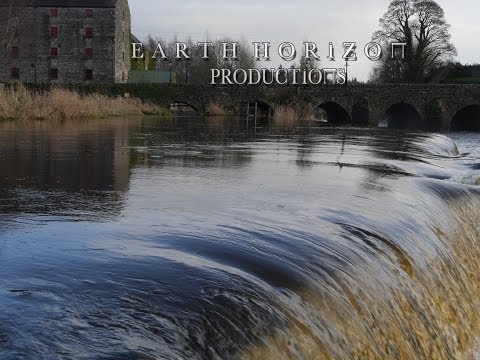 After 100 years of inaction and a short period known as 'the Celtic Tiger' where money was supposedly awash and nothing was spent in preparation for the demand on water provision in the ever developing population this film well explains the need for urgent action to be taken to build a new water infrastructure. However, we contend the imposition of new water charges are unnecessary to carry out this important function. Published on 5 Mar 2014 Whats wrong with the water supply in Ireland? A film from the excellent Eco Eye Series In parts of Roscommon, residents live under ongoing
[More]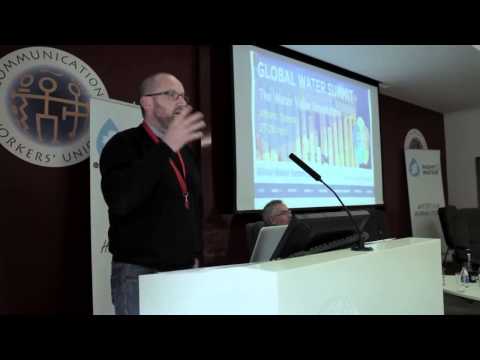 Another great and well-encapsulated talk on how the whole system works against the people worldwide and how Ireland is showing itself to be the worst of the lot. Few people have ever been able to explain in 15 minutes what it would normally take 3 days to hear. Frankly, thought there is none so blind as he who will not see and the electorate in the main are dumb and like it that way.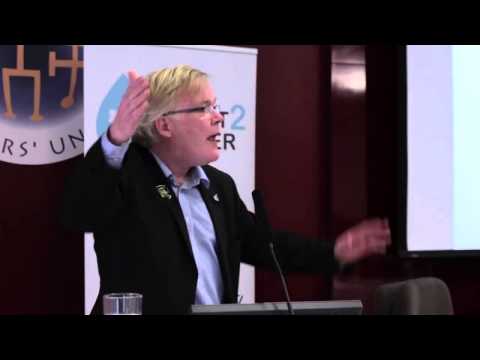 This man speaks brilliantly, lucidly and not only in condemnation of Ireland in particular but of the economics of life in other countries and moreover makes it clear that accountancy is the cancer of society. Everyone in school should be shown this, not to mention the electorate but it's too dumb to do so. The forthcoming general election should be a watershed…but will it be?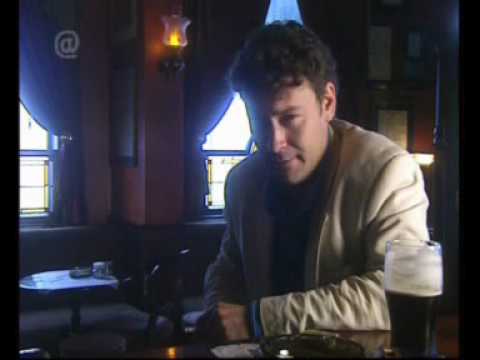 THIS IS BRILLIANT Tom Prendiville tells the future. The same 10 times lending rate was only available in the US and Ireland!!! JAYSUS! And where was the Go-vern-ment and Cops in all this? Nowhere because they don't rule the world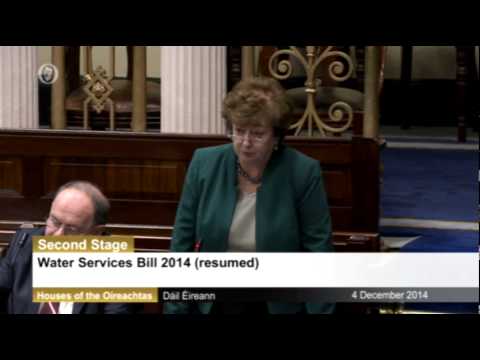 Catherine Murphy TD questions water meter installation contracts in the Dáil. Published on 5 Dec 2014 Catherine Murphy (Ind – Kildare North) raises some questions in the Dáil regarding the company which was awarded a contract by Irish Water to install water meters. Debate was at second stage of the Water Services Bill, 2014. You couldn't make it up – especially what happened next in April when she again raised the questions which were unanswered.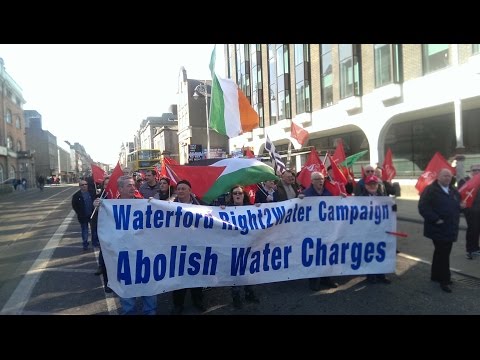 Anti-water charge protest, Dublin – March 21st 2015 Published on 21 Mar 2015 Thousands converge on O'Connell street in Dublin to demonstrate agains water charges on Saturday, March 21st 2015. Video:Pamela Duncan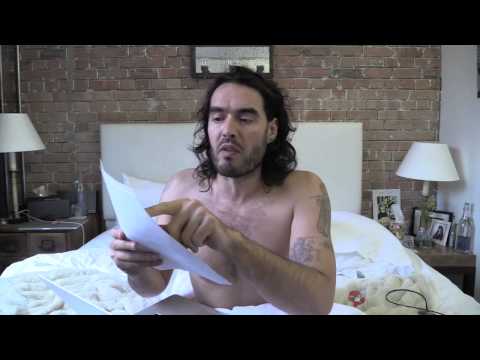 Corrupt Irish Water Robbery – A Greek Revolution Needed? Russell Brand The Trews (E254). Reaction to the news that several protesters were arrested in Ireland following the protests in November against a water charge.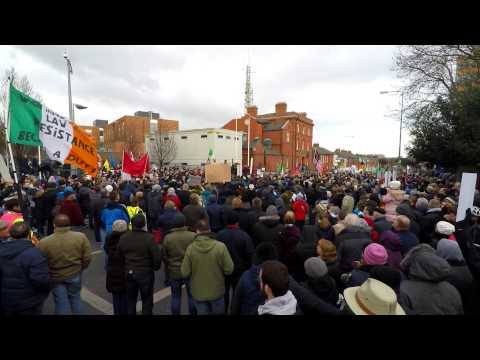 Over 10,000 Irish citizens Peacefully protest against the unlawful jailing of five Peaceful anti water tax activists! Shame on you Irish Government! Power To The People! Music: The Rolling Tav Revue—No Privatisation, Irish Water, Irish Nation! Robbie Dunn – Shove your Water Meters up your Arse Bob Marley – Get up, stand up Music "Get Up, Stand Up" by The Wailers (Google Play • iTunes)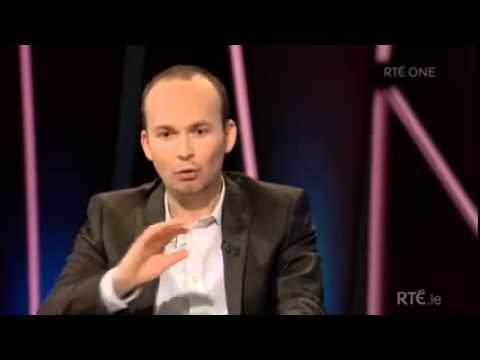 Discussing his incarceration supposedly for the impeding of the progress of Joan Burton from a school some weeks ago. His explanation is worrying because Ireland has always had the whiff of 'police state' about it and now the common people, those who dare to legitimately protest, are feeling its jackboots.