A quick trip around the unnecessary one way system in Wexford introduced about 10 years ago.  A journey from the main road into Redmond Sq used to give several ways to visit and exit Dunnes Stores but then came this silly system which had consequences for everyone not least for the 1798 street. Do we really need local councils?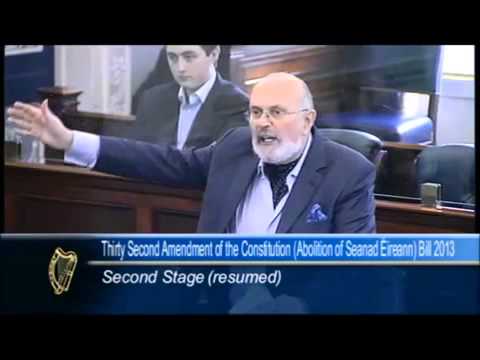 Senator David Norris gives the greatest and most eloquent speech in the Seanad since the Proclamation of 1916 and brilliantly castigates Enda Kenny as Taoiseach and the Fine Gael government he presides over. If there were only more like him.
Attack the Tax is an organisation tht has taken positive steps to expose the illegality of the household charge being foisted on the Irish people.
The protesters known as 'Wexford says No' call out Fine Gael TD Michael D'Arcy in Gorey, Wexford to explain who they are paying €10m euro. This is a fair and righteous demand.  If the people would only wake up and take the simple action of 'not' voting at the next election it would create a protest like no other.
Wexford says No campaign took to the streets of Gorey to loudly protest against the hated new water charges being imposed on the people.
A gathering of protesters against the hated household charge and water tax that the Irish government is insistent on imposing on the people on behalf of their Troika masters against the will of the people.