 I love this video for both its content and quality. It is a relief from all the 'terrible beauties' you will easily find throughout this site. What a beautiful country Ireland can be shown to be. Made by Junior Braun, he describes it as "A little video about SouthWest of Ireland. We start in Dublin going through Kilkenny, Tipperary, Cork, Kerry, Limerick, Clare and finished in Dublin." Music by: Doug Kaufman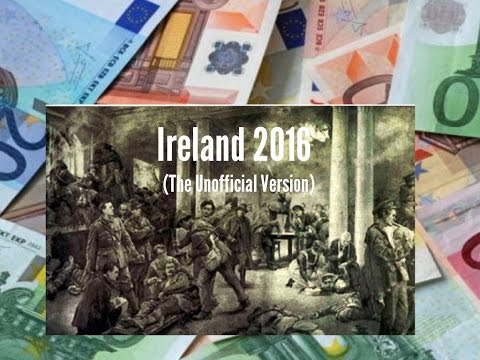 A shame on those who rose to power to replace a power that was considered oppressive enough for a bunch of nuts to rise up and challenge it. Without doubt, they would be horrified what took over after their desperate sacrifice. This video is superb at identifying that. Ireland 2016 – The Unofficial Version.
Every single item might as well be stated in the House of Commons about the UK. Exactly the same applies. So, it's an international conspiracy or least an islands of Britain & Ireland consiracy. Wake up Ireland! Wake up. Time to rejoin the UK. At least there's greater protection in numbers. These politicians must be stopped – they are just the lackeys of international players. The answer? STOP VOTING!!!!!!!!!!!!! until the rot stops. and the rules are changed.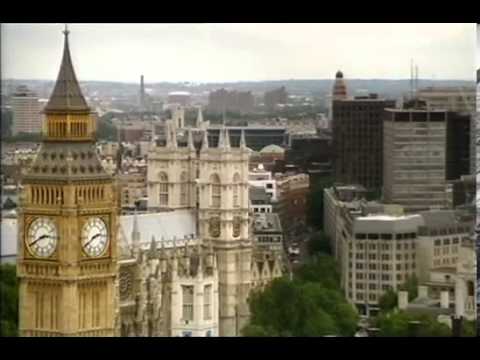 Michael Collins is one of my hero's in life. He had everything Devilera didn't – decency and talent. Good judgement, he had a good sense of balance and judgement. I cannot speak highly enough about him. He was murdered – it is thought- by his 'colleague' in arms Devilera but whatever happened to him his greatness lives on and on. This documentary is revealatory evidence to the fact. When Collins died, so did Ireland.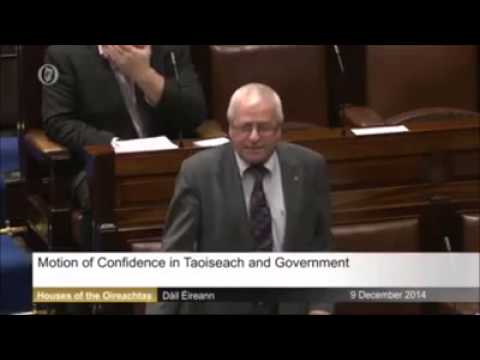 If you can understand this man, you are listening to one of the great speeches of attack against uselessness in public office. The T-Shark sits imbecillic-like, in subordinate acceptance of his impotence, as a completely diabolical leader to be cast to the dustbins of history along with the fuckers of fianna fail and especially Haughey, Aherne and Cowan, never to be remembered whilst the languish in obscurity enjoying their millions and their ill-gotten pensions from the decent people of the Republic.
No wonder politicians are so despised. Just listen to these ramblings from the T-Shark/T-Shock. Will we ever recover Ireland from the hands of the slippery-Sams like yerman Enda? Is there a possible Jeremy Corbyn in the wings? If so, your country needs you.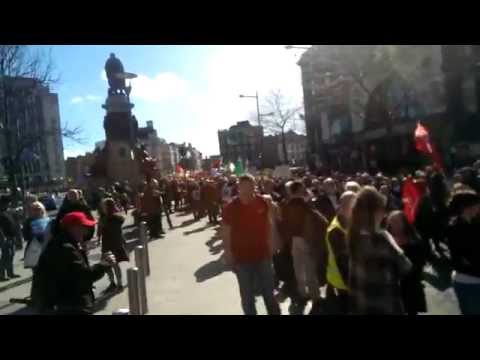 Never in the history of humanity has so much been squeezed out of so many for so few! The Irish people's protest against water taxation shows no sign of abating. The people march on and will be triumphant in the end and the curs who have over-stepped their authority are thrown out of Dole Eireann in the forthcoming General Election. Water is already being 'drawn' from the people in their indirect taxes and has been for 200 years but it's not enough for the government gougers and Euro management lackeys that they want to implement direct taxation on top of
[More]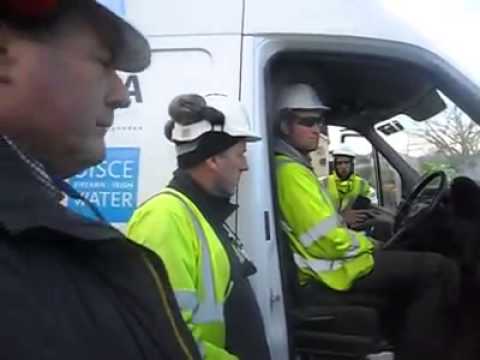 This is a classic. It shows the gross incompetence allowed to exist by the State when they want something done in a hurry! Published on 5 Dec 2014 If you need to know how to deal with Irish Water well here is how you do it Well done to St Judes Court Residents Lifford, Michael Mooney and all who helped to send Irish Water and GMC Sierra packing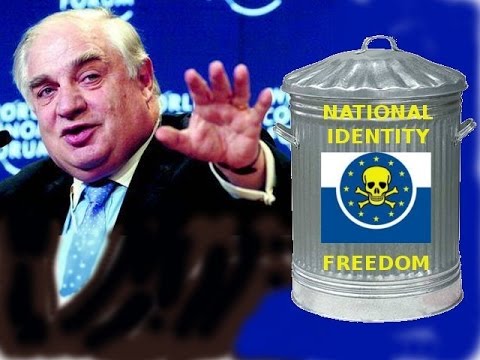 Continuing this brilliant expose of the power we do not want to see. Published on 17 Nov 2014 Part two of the musical mini-documentary series explores the roots of the austerity measures imposed upon the people of the island, of which water charges are only the latest. We focus on the sophisticated form of financial terrorism employed by the EU/ECB/IMF along with the sinister role of elite "Irishman" Peter Sutherland in pushing an end not only to our economic sovereignty but also our unique cultural identity. Featured in this episode are: David McWilliams – www.davidmcwilliams.ie Aidan Killian – http://aidankillian.com/ Damien
[More]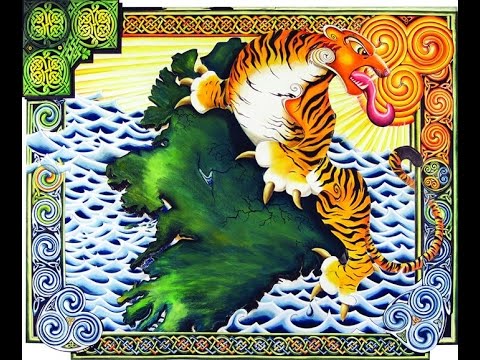 Brilliant! Simply brilliant exposure of the truth of the conspiracy that is worldwide and has also hit Ireland. Those in charge are the elected lackeys of the IMF. The powers that be can only be tamed by the people and the power if the people is in the hands of the ballot box and one of the ways of attacking the ballot box is NOT TO VOTE til the voting system is changed! Published on 12 Nov 2014 Part one of a musical documentary mini-series examining the awakening of the Irish people to the highly organised attempt to dismantle the
[More]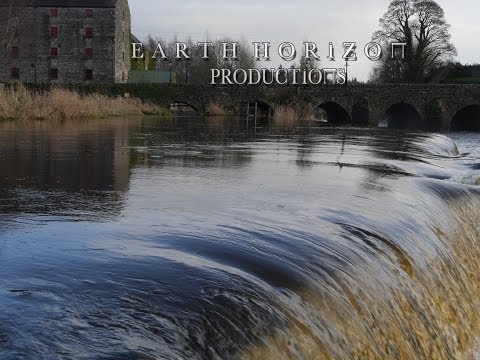 After 100 years of inaction and a short period known as 'the Celtic Tiger' where money was supposedly awash and nothing was spent in preparation for the demand on water provision in the ever developing population this film well explains the need for urgent action to be taken to build a new water infrastructure. However, we contend the imposition of new water charges are unnecessary to carry out this important function. Published on 5 Mar 2014 Whats wrong with the water supply in Ireland? A film from the excellent Eco Eye Series In parts of Roscommon, residents live under ongoing
[More]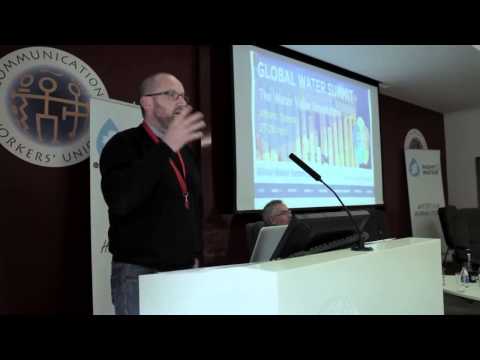 Another great and well-encapsulated talk on how the whole system works against the people worldwide and how Ireland is showing itself to be the worst of the lot. Few people have ever been able to explain in 15 minutes what it would normally take 3 days to hear. Frankly, thought there is none so blind as he who will not see and the electorate in the main are dumb and like it that way.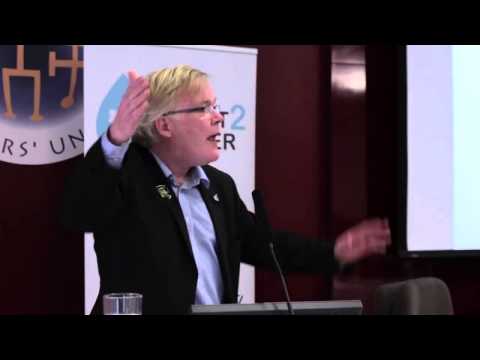 This man speaks brilliantly, lucidly and not only in condemnation of Ireland in particular but of the economics of life in other countries and moreover makes it clear that accountancy is the cancer of society. Everyone in school should be shown this, not to mention the electorate but it's too dumb to do so. The forthcoming general election should be a watershed…but will it be?