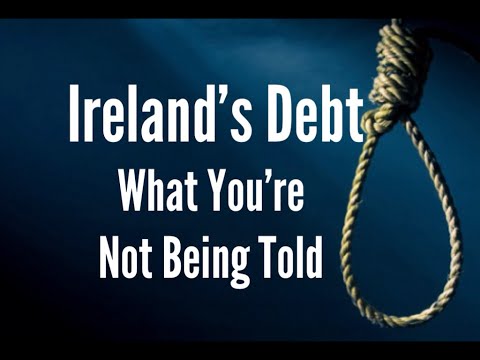 Directed and edited by Marcus Howard. On December 23rd 2014 €500 Million of Irish money was destroyed yet there was hardly a mention on mainstream media. This was the sale of the first bond in the new Promissory Note deal hatched by Michael Noonan. What started in 2009/10 Ireland was forced to put a noose around the people of over €30 Billion so the Eurosystem could lend to a busted bank to redeem speculators on secondary markets according to Peter Mathews. In 2010 the then Fianna Fáil-Green Party coalition Government issued notes carrying massive Central Bank funding of Anglo Irish
[More]
Published on 20 May 2016 This is the shocking video footage from an attempted land grab in Corofin, Co Clare earlier today . Members of The Anti-Eviction Taskforce were on hand to prevent such a land grab. It is appalling that the Garda are assisting in this action. Their only role is to protect the peace as it is a civil matter yet the try to enter the home without consent or warrant. A car driven to the scene had not road tax displayed , had its number plate disguised . Persons unknown refused to identify themselves or who they
[More]
20 Oct 2010 UK Shadow chancellor Alan Johnson MP speaks after Chancellor of the Exchequer George Osborne MP delivered his Comprehensive Spending Review in the House of Commons on Wednesday, 20 October 2010.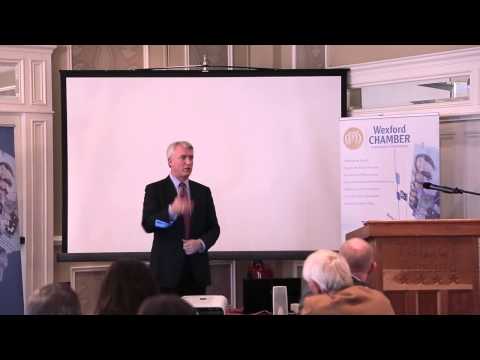 David Duffy, CEO with AIB, was key speaker at Wexford Chamber's President's Lunch which took place in the Talbot Wexford on Friday, 14th January. The AIB chief spoke without notes and held the audience of over 70 guests captivated. He spoke about Ireland's economic recovery and said that banks, including AIB, have a key role to play in terms of providing finance for the economy as it recovers. He confirmed that AIB provided over €3bn in lending approvals in mortgages and to businesses to date this year. AIB's new simplified loan application process, designed to help boost access to credit
[More]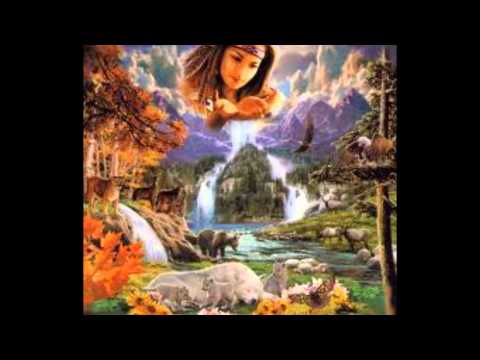 A letter to the Irish people from an Irish Gael asking the questions of where we come from, how did we get into the mess we are in and how can we get out of it? All original words & music copyright of the Artist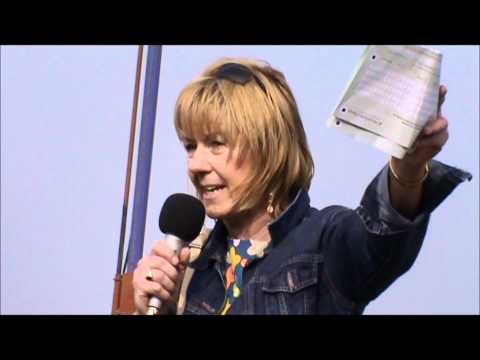 Will the messages ever reach the politicians who have continued on the same path their predecessors walked? Doubtful at least and most unlikely at most. Only when the next election comes round might they take a bit of notice but the fat cats they are mean they will just walk away with outrageous pensions and kudos for BIG jobs in private companies that they will then use to crucify the workers with their newly-gained talents from politicking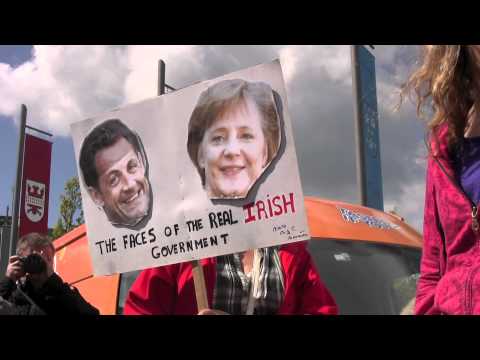 Great oratory and 'Independents' lead the way from the stage.
That splendid journalist, Vincent Browne, reveals the impotence of the powers that be to be able to explain corruption at the highest level being perpetrated against the people of Ireland by a worthless government and a banking system propped up by higher echelons of controllers. What would DeValera think of the Germans now I wonder.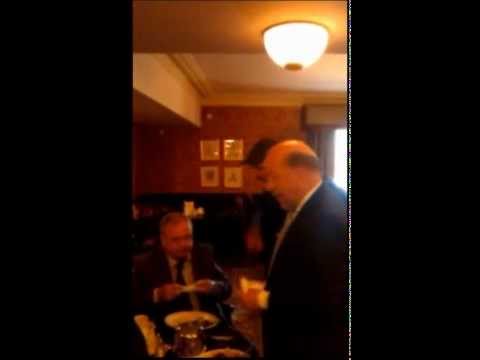 Minister for Communication doesn't even know the law himself as he sits back and watches the 'Gardai' themselves breaking the law on arresting someone – as it happens it was the wrong man too! If the world outside thinks Irishmen and women are silent and not protesting hopefully this website will change their minds. The protests are going on but they are hardly being reported by the mainstream press.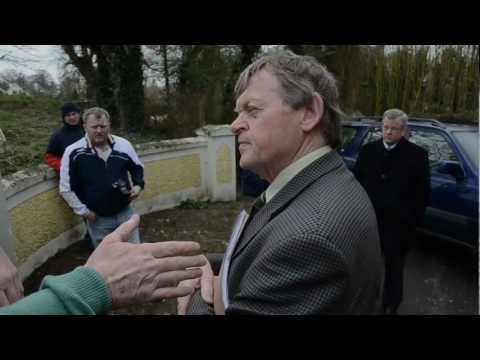 A great man named Ben Gilroy does it right when he calls all theses chumps out to prove that they themselves follow the law. Clearly, they are not following their consciences of decency but they are skimming over the legal requirements to carry out their disgusting jobs. More like Ben and we might have a chance.
Ballyhea in West of Ireland is has weekly marches to voice its disapproval of the behaviour of the government in its moves to bail out the banks. Report by Al Jazeera.