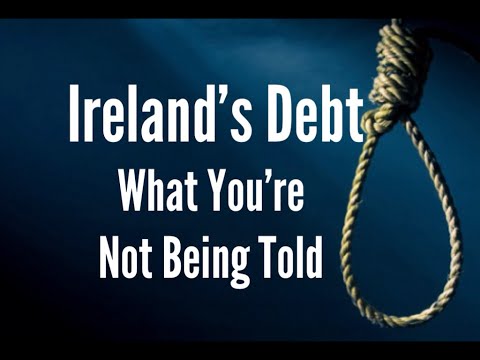 Directed and edited by Marcus Howard. On December 23rd 2014 €500 Million of Irish money was destroyed yet there was hardly a mention on mainstream media. This was the sale of the first bond in the new Promissory Note deal hatched by Michael Noonan. What started in 2009/10 Ireland was forced to put a noose around the people of over €30 Billion so the Eurosystem could lend to a busted bank to redeem speculators on secondary markets according to Peter Mathews. In 2010 the then Fianna Fáil-Green Party coalition Government issued notes carrying massive Central Bank funding of Anglo Irish
[More]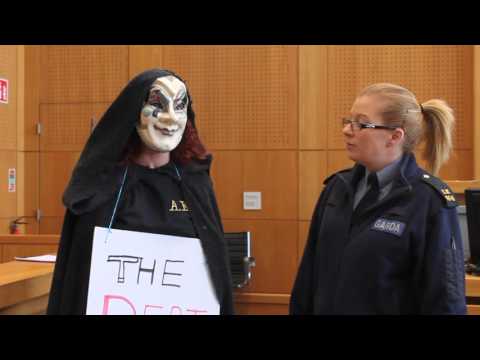 Brilliant! The Irish are great at protesting and offer the perfect reposte to the enslaven representatives of the bankers and the government. Our grim (Dee) Reaper in court today in Limerick Part of the Water protest, The Rolling Tav Revue live at the Right2Water protest in Dublin on the 10th Dec 2014. Good song and the lads sum up the feelings of the people who are and have been robbed of a natural resource that belongs to the people NOT to private companies to make money out of it. This is American modelling happening all over the world but hopefully it may come a crook in the face of the Irish people. The Irish are famous for fighting when its right. However, the rot is so ingrained there is little hope
[More]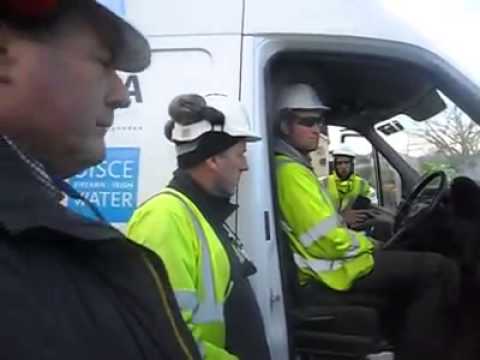 This is a classic. It shows the gross incompetence allowed to exist by the State when they want something done in a hurry! Published on 5 Dec 2014 If you need to know how to deal with Irish Water well here is how you do it Well done to St Judes Court Residents Lifford, Michael Mooney and all who helped to send Irish Water and GMC Sierra packing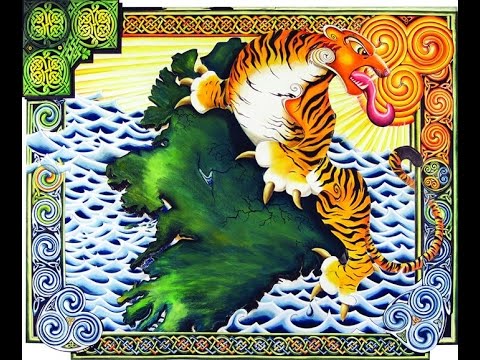 Brilliant! Simply brilliant exposure of the truth of the conspiracy that is worldwide and has also hit Ireland. Those in charge are the elected lackeys of the IMF. The powers that be can only be tamed by the people and the power if the people is in the hands of the ballot box and one of the ways of attacking the ballot box is NOT TO VOTE til the voting system is changed! Published on 12 Nov 2014 Part one of a musical documentary mini-series examining the awakening of the Irish people to the highly organised attempt to dismantle the
[More]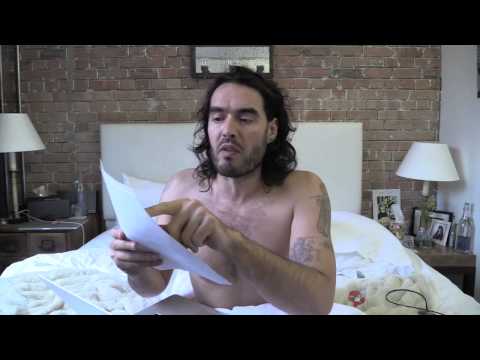 Corrupt Irish Water Robbery – A Greek Revolution Needed? Russell Brand The Trews (E254). Reaction to the news that several protesters were arrested in Ireland following the protests in November against a water charge.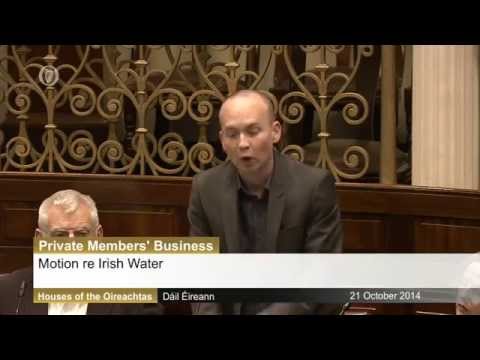 This man says it like it is! I wish there were more like him and the rest of the independents.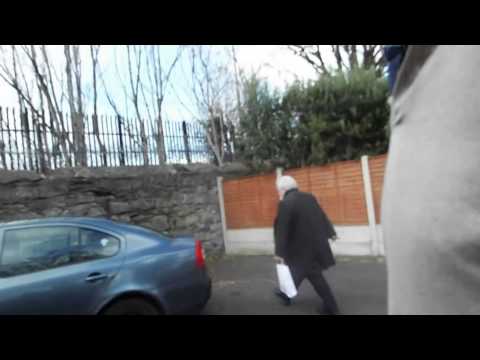 HOW DOES AUSTERITY AFFECT THEM ? When TDs GO QUIET Published on 31 Mar 2014 This is most of our TD videos put together In this video you will see DUBLIN says no challenge our elected representatives to tell us HOW AUSTERITY AFFECTS THEM. Not one answered the questo two even went to pull the camera from the camera mans hand and one even had his lackie barge into the camera man I LOVE THIS – well done the interviewer; you make a mockery of the pretensions of RTE However, it is clearly a disgrace that these 'politicians' cannot be
[More]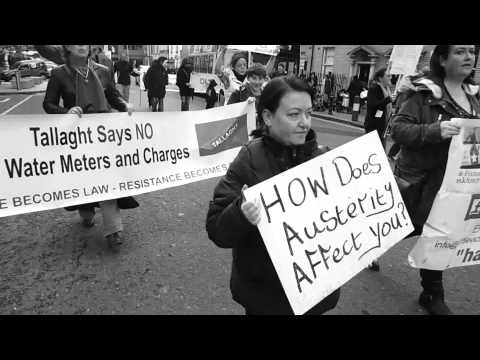 Published on 9 Nov 2014 The Group formerly known as Dublin Says NO were joined by many other factions on the streets of Dublin. They decided on a Name change and they became Dissidents Say No to water charges. Together they ran amok through the streets of Dublin city centre
A lesson for us all – Jay Noone in a small town in America exposes how NOT to pay the property tax. Isn't it interesting that everything we know, do and become the victims of comes from America!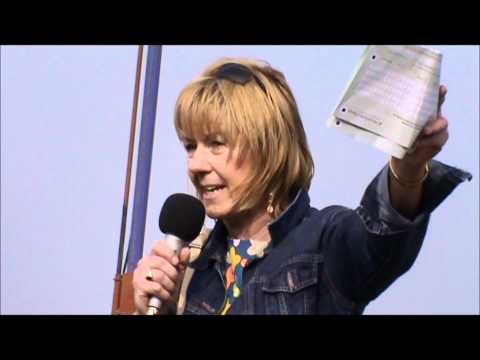 Will the messages ever reach the politicians who have continued on the same path their predecessors walked? Doubtful at least and most unlikely at most. Only when the next election comes round might they take a bit of notice but the fat cats they are mean they will just walk away with outrageous pensions and kudos for BIG jobs in private companies that they will then use to crucify the workers with their newly-gained talents from politicking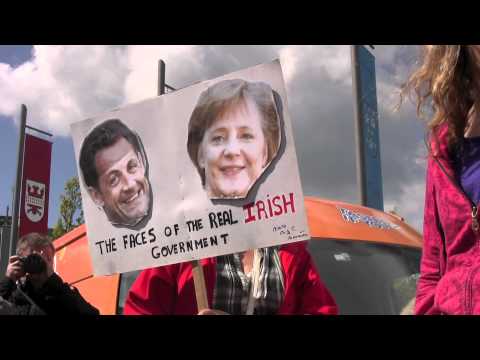 Great oratory and 'Independents' lead the way from the stage.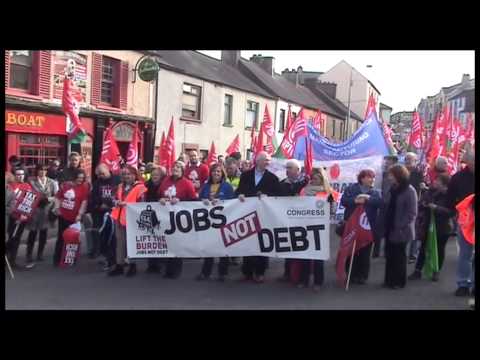 Who says the Irish aren't protesting?  The problem is it's not reaching the gaugers that run the place.  With their comfortable fat arses sitting on their luxury lifestyles, sure why would they be bothered by the protestations of the downtrodden, desperate, hungry, poor, denied people of their country who put them into power. And when they get chucked out there'll be a whole load more waiting to take their places. Nothing less than a Cromwell can break this criminal activity.